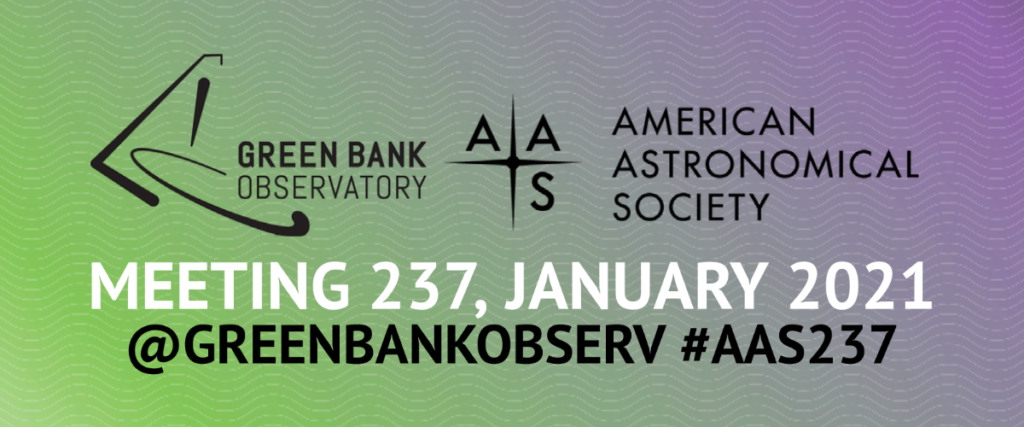 The Green Bank Observatory at AAS 237
For the January 2021 meeting there are approximately 47 presentations, sessions, iPosters, and press conferences featuring Green Bank Telescope data, Green Bank Observatory staff, partner organizations, and REU summer students. This list is evolving as the full breadth of meeting items that mention the Green Bank Telescope (GBT) and the Green Bank Observatory are brought to our attention.
View a PDF of the list here. We're using the #AAS237 hashtag on our Twitter @GreenBankObserv to share all of our conference news and resources – be sure to follow along!
(more…)