We welcome your visit to the  Green Bank Observatory!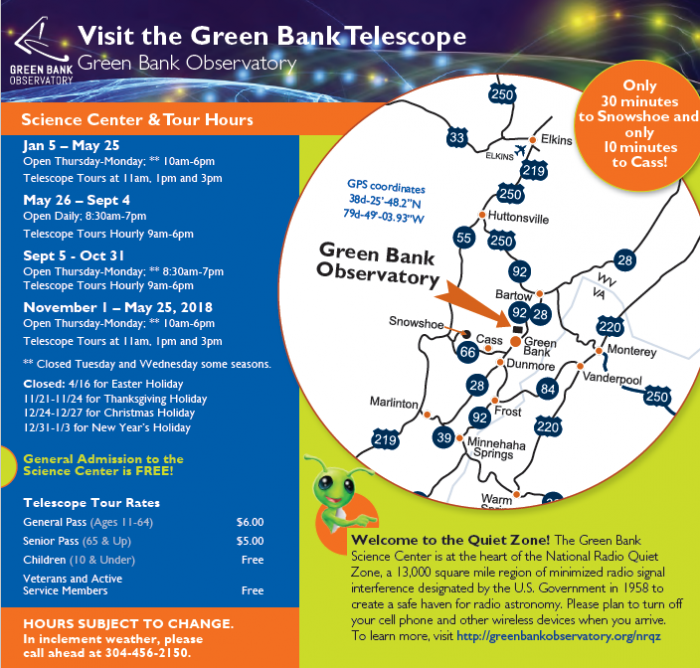 General Public Tours require no advance reservations but we would appreciate knowing in advance if you have a group of 20 or more people.
For Field Trip Requests, Group Visits and Science Center event reservations, please contact the Green Bank Science Center at 304-456-2150, or reservations@gbobservatory.org. You can find out more about our tours and special events in 2017 by downloading our 2017 Tour Brochure!
For the Radio Astronomer For a Day program, Workshops, Scientific Meetings, Facility Use, Lodging or Meal Planning, please contact our main offices at 304-456-2011, or reservations@gbobservatory.org.