West Virginia's Space Place
Home of the Robert C. Byrd Green Bank Telescope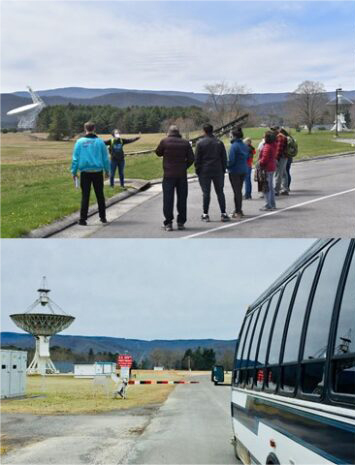 Rediscover the Universe at Green Bank Observatory
Bus Tours
Tour tickets now include access to Science Center!
Masks required, to be properly worn by everyone two years and older while in the Science Center, buses, and during all activities. Strictly enforced; no exceptions
Science Center access requires tour ticket purchase. Tickets required regardless of age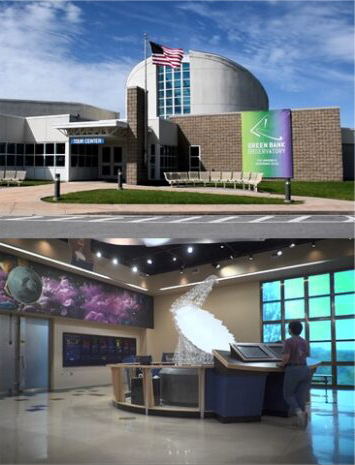 The Green Bank Science Center features the Catching the Wave Exhibit Hall, a 150-seat auditorium, classrooms, a gift shop, and Starlight Café.
At this time, for the health and safety of our visitors and staff, admission to the Science Center is only available with the purchase of tickets for guided programs. Check dates, times, and availability here.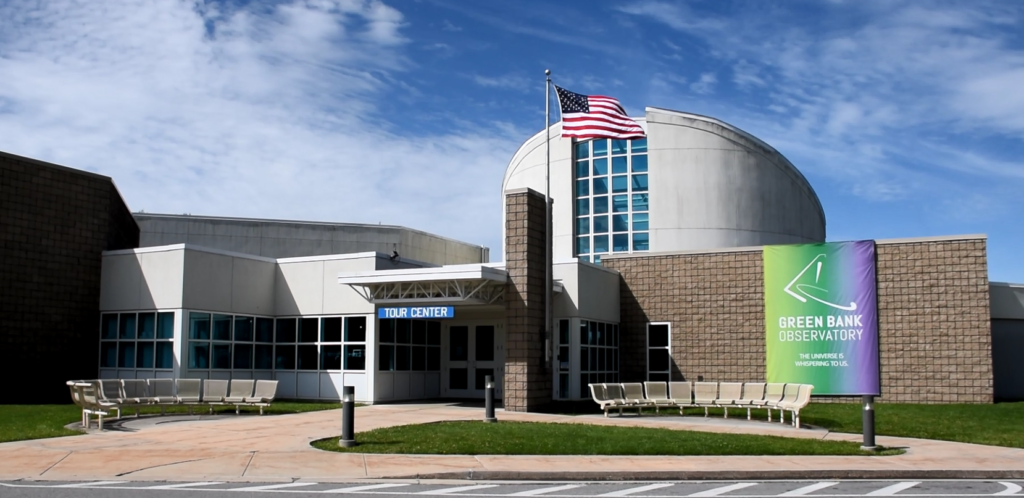 How do I get up close to the telescopes? Do you offer guided tours?
Yes! The Green Bank Science Center is the starting point for your guided tour of the Green Bank Observatory Reserve tickets for our Site Tour, featuring science demonstrations and a short film about the world-class Green Bank Telescope (GBT). This tour continues with a bus excursion through our gates into the electronics-restricted Zone I for an up-close look at our telescopes- from the pioneering instruments of the 1950s to the world's largest fully-steerable telescope. At this time we are offering a limited number of bus tours each date (Thursday-Monday) with smaller group sizes to ensure the safety of our visitors and staff. See available dates and times, and purchase your ticket here.
You can also take a self-guided walking tour of the grounds using this map, which is also available to pick up outside the entrance of the Science Center. A walk to the Green Bank Telescope is 1.5 miles one way, following our scale model of our solar system (that's 3 miles round trip!)
Besides a tour, what else can I do at the Science Center?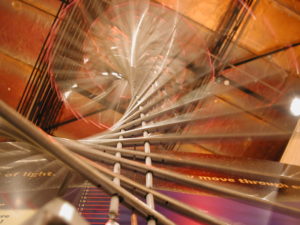 The Green Bank Science Center houses a huge interactive room called "Catching the Wave Exhibit Hall". At this time, access is only available for visitors that have purchased tickets for a guided program. Please plan at least 30 minutes to enjoy the exhibits.
Our Galaxy Gift Shop is also a must-see and is packed with apparel, educational toys, books, local artisan jewelry, and so much more! At this time, access is only available to our visitors who have purchased a ticket for a guided program. Select merchandise is also made available for purchase outside the Science Center entrance. See all of our great merchandise in our online store to find the perfect gift or souvenir! Educators enjoy a 10% discount.
Hungry?
The Starlight Café for delicious pizzas, burgers, subs, and more! The Café also serves coffee, espressos, ice cream, and milkshakes.
For Students and Teachers
We also create field trip experiences that meet the National Science Education Standards and state-based science learning goals. At this time registration is limited to ensure the safety of our staff and groups.
Call 304-456-2150 or email reservations@gbobservatory.org for more information!